One of the keys to growing deeper in our faith is to spend some time every day praying and reading the Bible. It is through the Scriptures that we learn about who God is, how he treats people, and how he wants us to live. We read about Christ so that we can become better Christ-followers.
The Bible, however, can be intimidating. "What should I read?" "Where do I start?" Below are a few links to Bible reading plans that can guide you through God's Word.
The first thing you need is a good Bible in a translation that you can understand. Unless you love Shakespeare, you might have a difficult time reading that Bible your grandmother gave to you. While there are many great modern translations, we usually teach from the "New International Version" translation.
One of the best Bible resources is the You Version Bible App.  Available on most digital formats, the Bible App allows you to read the Bible in multiple translations, search for key words, and subscribe to guided Bible reading plans.
If you prefer a bound Bible, you can pick up one at any Christian bookstore and even at most major retailers.  If you can't afford one, we will give you one for free (as long as you promise to read it)!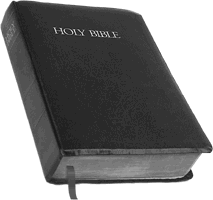 To make the most of your Bible reading, pick a time when you can read some of the Bible for 15-30 minutes every day.  Get a pencil, a highlighter and a notebook to write your thoughts and questions.  Where to start?  There are many guided reading plans that will help get you started with the Bible.  You can find some of them here.