Pastor Casey shares his resignation letter with the Church
To my Church family,
Several months ago, Jamie and I entered a season of personal and ministerial assessment. We were seeking God's will for us and for New Vision. Through many conversations and prayer with trusted mentors, and also time alone seeking the Lord, we have determined that now is the time that our pastoral ministry here comes to a close. February 13th will be our final Sunday as the Pastoral family here at New Vision. Please know that this is not due to any sense of division or another Pastoral assignment. There is currently no definitive plan for what's next, so we will take time to reflect, study, and seek God's call. 
The next steps will begin January 20th when our District Superintendent Dr. Eddie Estep will met with the Church board. They will meet to pray, plan, and prepare for the the future of New Vision. At the same time, I encourage you to pray with them, be patient with the process, and believe that God is doing something unexpected and new. As the Church family seeks God together, the Lord will be faithful in revealing His plan for this time. 
It can sometimes be an intimidating thing to live fully into God's will. Especially when God's will leads us to places that we never dreamed that we belonged. It's during these times that we have to remember that our Heavenly Father dreamed about us before the creation of the world, and as we are living into God's will we are also living out God's dreams. 
It has been my great honor to serve you the last 5 years. You have become family. We will always be prayerfully supporting you and you will always be a part of us. 
Thank you!
faithfully,
Rev. Casey McDorman
Church Board Members
Randy O'Dell (Church Board Secretary)
Karen Long
Amanda North
Ted Hall
Lanagayle Kirkemo
General info about New Vision
Worship Services every Sunday at 10 a.m. both in person and online  (via Facebook Live). 
We also gather for Prayer both in person and virtually each Wednesday at 7 p.m.  (via Facebook Live)
Effective November 7th, 2021
Masks are Optional if fully vaccinated,
but still recommended.
Fully Vaccinated:
A person is considered fully vaccinated against COVID-19 ≥2 weeks after receipt of the second dose in a 2-dose series (Pfizer-BioNTech and Moderna) or ≥2 weeks after receipt of the single dose of the Janssen vaccine.
To protect our vulnerable population (children under12) we require face masks covering the mouth and nose to be worn in nursery and children's church areas. This goes for both the students (over 3 years old) and the adults serving in children's ministries.
Looking for info regarding Church Calendar, Weekly Scripture Readings, Tithing info, etc?
check out the January 2022 Monthly Bulletin
Location
New Vision Church is located on the east side of Raymore at the corner of Highway 58 and Sunrise Drive. Our physical address is: 100 S. Sunrise Dr., Raymore, MO 64083.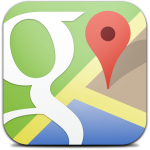 If you are coming on U.S. Highway 71, exit at MO State Hwy. 58, also marked for Belton – Raymore. Then go east on 58 Hwy. (towards Raymore, away from Belton) for approximately 3 miles. Turn right onto Sunrise Dr. and then make an immediate right turn into our parking lot. If you reach J Highway you have gone about ¼ mile too far.
If you are coming from the east, proceed into Raymore on MO State Hwy. 58, past J Highway, and turn left onto Sunrise Dr., and then make an immediate right turn into our parking lot.
Please be aware that our building is easy to miss. It is not a traditional church building. We have a short white steeple over one entrance, and you will find a sign with our name on the north side of the building, facing Highway 58. Our building is a one-story, red-brick building on the southwest corner of Highway 58 (also known as E. Walnut St.) and Sunrise Drive.