Join us on Facebook Live this Sunday at 10:00 a.m.
Sunday Worship Gathering
New Vision Church is a contemporary church located in Raymore, Missouri.  We are dedicated to helping you in your spiritual journey with Jesus.  Whether you are a lifelong Christian or just asking questions, we invite you to check us out.  The best place to start is by joining us for a worship service this Sunday at 10 a.m.
Our services begin at at 10 a.m. every Sunday.  Coffee and refreshments are served 20 minutes prior to each service and many of our members arrive early to enjoy some food and friendship.  It is usually best to plan to arrive a little early so that you can find a seat- it is difficult to worship God when we are rushed.  If you are late, don't worry – please just find a seat quickly and try not to distract those around you.
We do our best to respect the busy schedules of everyone in our services.  Services typically last an hour and fifteen minutes.  If you must leave early, please leave quietly.
Location
New Vision Church is located on the east side of Raymore at the corner of Highway 58 and Sunrise Drive. Our physical address is: 100 S. Sunrise Dr., Raymore, MO 64083.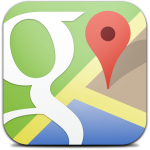 If you are coming on U.S. Highway 71, exit at MO State Hwy. 58, also marked for Belton – Raymore. Then go east on 58 Hwy. (towards Raymore, away from Belton) for approximately 3 miles. Turn right onto Sunrise Dr. and then make an immediate right turn into our parking lot. If you reach J Highway you have gone about ¼ mile too far.
If you are coming from the east, proceed into Raymore on MO State Hwy. 58, past J Highway, and turn left onto Sunrise Dr., and then make an immediate right turn into our parking lot.
Please be aware that our building is easy to miss. It is not a traditional church building. We have a short white steeple over one entrance, and you will find a sign with our name on the north side of the building, facing Highway 58. Our building is a one-story, red-brick building on the southwest corner of Highway 58 (also known as E. Walnut St.) and Sunrise Drive.