Video of Town Hall Meeting that was held Mid November 2021
Since November 8th Pastor Casey is a bi-vocational Pastor. Which means that he works a job outside of the church while remaining as the Senior Pastor here at New Vision Church of the Nazarene. The Church board and Pastor Casey recognize that this means things will be different, but we believe these changes can be beneficial, rather than detrimental, to the church. Please keep this whole situation in prayer as we continue to move forward. If you were unable to attend the Town Hall Meeting please watch the video as many of the questions you may have were likely addressed. 
Pastor Casey is still your Pastor. The main change is that he will not be available during the hours of 8:00 a.m. and 4:30 p.m. Monday through Friday. The best way for you to get in touch with him will be to email him or text him so that he can respond to you as he has time. If you are in need of Pastoral Care or have any questions please contact the Church Office via email at info@newvisionchurch.com or call 816-348-0303 and Pastor Alex will make sure that you get what you need. 
General info about New Vision
Worship Services every Sunday at 10 a.m. both in person and online  (via Facebook Live). 
We also gather for Prayer both in person and virtually each Wednesday at 7 p.m.  (via Facebook Live)
Effective November 7th, 2021
Masks are Optional if fully vaccinated,
but still recommended.
Fully Vaccinated:
A person is considered fully vaccinated against COVID-19 ≥2 weeks after receipt of the second dose in a 2-dose series (Pfizer-BioNTech and Moderna) or ≥2 weeks after receipt of the single dose of the Janssen vaccine.
To protect our vulnerable population (children under12) we require face masks covering the mouth and nose to be worn in nursery and children's church areas. This goes for both the students (over 3 years old) and the adults serving in children's ministries.
Nursery Services are open-We have child care services for children zero to starting kindergarten.
Children's Church is open-Students kindergarten through fourth grade. 
5th & 6th Grade Class is now open as well. 
Youth Group Meets every Wednesday from 7-8 p.m. in person
Our mission to:
Discover God's forgiveness and Love,
Develop into Christlike Disciples, and
Demonstrate God's Love through serving others.
Blessings,
New Vision Church of the Nazarene
Looking for info regarding Church Calendar, Weekly Scripture Readings, Tithing info, etc?
check out the December 2021 Monthly Bulletin
Location
New Vision Church is located on the east side of Raymore at the corner of Highway 58 and Sunrise Drive. Our physical address is: 100 S. Sunrise Dr., Raymore, MO 64083.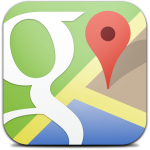 If you are coming on U.S. Highway 71, exit at MO State Hwy. 58, also marked for Belton – Raymore. Then go east on 58 Hwy. (towards Raymore, away from Belton) for approximately 3 miles. Turn right onto Sunrise Dr. and then make an immediate right turn into our parking lot. If you reach J Highway you have gone about ¼ mile too far.
If you are coming from the east, proceed into Raymore on MO State Hwy. 58, past J Highway, and turn left onto Sunrise Dr., and then make an immediate right turn into our parking lot.
Please be aware that our building is easy to miss. It is not a traditional church building. We have a short white steeple over one entrance, and you will find a sign with our name on the north side of the building, facing Highway 58. Our building is a one-story, red-brick building on the southwest corner of Highway 58 (also known as E. Walnut St.) and Sunrise Drive.