RE-Gathering in person (while continuing livestream for those who cannot attend) starting Sunday November 1st, 2020!
Dear Church Family,
We are so very excited that on Sunday November 1st many of us will be able to ReGather in person. This letter will update everyone on what to expect, what safety protocols are in place, and what we are doing to keep everyone connected. First of all, we have updated our live-streaming camera that connects to our sound system. This is a game changer! If you have had issues hearing the livestream in the past please try it again. We will continue to livestream the worship service each Sunday on Facebook Live at 10 a.m.
If you are planning to attend worship in person, please conduct your own health screening using the checklist below each week.
Health Screening Checklist
Have you had any of the following symptoms within the last couple days that you cannot attribute to another health condition? If yes to any, kindly stay home and care for yourself or seek medical treatment. Also join us via Facebook Live.
Do you have:
Fever (100.4°F or higher), or feeling feverish?
Chills?
A new cough?
Shortness of breath?
A new sore throat?
New muscle aches?
New headache?
New loss of smell or taste?
As Churches are high risk areas for spreading communicable diseases we are requiring masks be worn by everyone. It is important that everyone wear masks that cover the nose and mouth. Sports neck gaiters or bandanas are not sufficient to reduce the odds of transmission of spittle or water droplets.
The seating looks very different in the sanctuary to allow room for social distancing. all rows are spaced over six feet apart. Please sit with your family unit (anyone who lives in your home) while allowing four empty chairs between family units.
We are very excited to ReGather in person while continuing our online connection. We know that our gathering will be different. But we will continue to gather in one spirit as we honor our Lord with worship.
If you have any questions about our plan, please contact the church office at 816-348-0303.
Join us on Facebook Live this Sunday at 10:00 a.m.
Sunday Worship Gathering
New Vision Church is a contemporary church located in Raymore, Missouri.  We are dedicated to helping you in your spiritual journey with Jesus.  Whether you are a lifelong Christian or just asking questions, we invite you to check us out.  The best place to start is by joining us for a worship service this Sunday at 10 a.m.
For more information please see our ReGathering page
Location
New Vision Church is located on the east side of Raymore at the corner of Highway 58 and Sunrise Drive. Our physical address is: 100 S. Sunrise Dr., Raymore, MO 64083.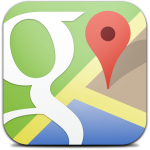 If you are coming on U.S. Highway 71, exit at MO State Hwy. 58, also marked for Belton – Raymore. Then go east on 58 Hwy. (towards Raymore, away from Belton) for approximately 3 miles. Turn right onto Sunrise Dr. and then make an immediate right turn into our parking lot. If you reach J Highway you have gone about ¼ mile too far.
If you are coming from the east, proceed into Raymore on MO State Hwy. 58, past J Highway, and turn left onto Sunrise Dr., and then make an immediate right turn into our parking lot.
Please be aware that our building is easy to miss. It is not a traditional church building. We have a short white steeple over one entrance, and you will find a sign with our name on the north side of the building, facing Highway 58. Our building is a one-story, red-brick building on the southwest corner of Highway 58 (also known as E. Walnut St.) and Sunrise Drive.