Church Family and Community,
Due to COVID-19 safety concerns we are currently gathering both in person and virtually for Worship Services (via Facebook Live). Each Sunday at 10 a.m. 
We also gather for Prayer both in person and virtually each Wednesday at 7 p.m.  (via Facebook Live)
     On Thursday July 29th the Church Board met and discussed the new information regarding the COVID 19 and updated recommendations put out by the CDC on July 27th. After a long discussion of the mission of the Church and the new concerns for the health and safety of our community, we have decided to follow the updated CDC guidelines. We have chosen to do so in order to move ahead with the planned relaunch of nursery and children's Church on September 5th. Effective Sunday August 1st, 2021 masks covering both the nose and mouth will be required for all persons over the age of two (regardless of vaccination status) who attend in person worship or other gatherings on Church property. We do not view this as a step backward, but a step forward as we seek to resume showing and teaching children the love of our Lord Jesus Christ. Children under twelve are especially vulnerable to the COVID 19 Delta variant and as we do not wish to delay children's and nursery ministries any further this is the only viable way to move forward with the mission of the Church.
Our focus remains on living out our mission to:
Discover God's forgiveness and Love,
Develop into Christlike Disciples, and
Demonstrate God's Love through serving others.
Blessings,
New Vision Church of the Nazarene
Looking for info regarding Church Calendar, Weekly Scripture Readings, Tithing info, etc?
check out the August 2021 Monthly Bulletin
Location
New Vision Church is located on the east side of Raymore at the corner of Highway 58 and Sunrise Drive. Our physical address is: 100 S. Sunrise Dr., Raymore, MO 64083.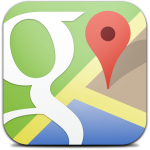 If you are coming on U.S. Highway 71, exit at MO State Hwy. 58, also marked for Belton – Raymore. Then go east on 58 Hwy. (towards Raymore, away from Belton) for approximately 3 miles. Turn right onto Sunrise Dr. and then make an immediate right turn into our parking lot. If you reach J Highway you have gone about ¼ mile too far.
If you are coming from the east, proceed into Raymore on MO State Hwy. 58, past J Highway, and turn left onto Sunrise Dr., and then make an immediate right turn into our parking lot.
Please be aware that our building is easy to miss. It is not a traditional church building. We have a short white steeple over one entrance, and you will find a sign with our name on the north side of the building, facing Highway 58. Our building is a one-story, red-brick building on the southwest corner of Highway 58 (also known as E. Walnut St.) and Sunrise Drive.