Announcement
Church Family,
This past Thursday, your Church Board met via Zoom to discuss the ongoing health care crisis in Cass County, the State of Missouri, our Country, and the world. We reviewed all relevant health care data from our local hospitals and reviewed CDC guidelines. Cass County is currently in a high active and imminent outbreak as rated by the CDC with a 20% positivity of those tested. At this time, there are no ICU beds available. Health care workers are exhausted, and the trends of infections, hospitalizations, and deaths are increasing dramatically. We took all of this into account as we discussed the appropriate path forward.
It is important to note that although we took all that data into account, we looked beyond the numbers to what those numbers represent, human lives: People who are suffering, families stricken with fear, doubt, and grief. As New Vision Church of the Nazarene, we affirm that God is still at work in people's lives during these difficult times: Not for a moment does God's love stop.
We also considered what our in-person attendance reveals about our congregants' feelings of safety and social responsibility.
Today  (November 22, 2020) we are announcing that effective the first Sunday of Advent, next Sunday, we are pivoting back to all virtual Worship Services (via Facebook Live). We will re-evaluate this decision at the January Board meeting. The earliest that we may return to gathering in person for worship would be the first Sunday of February. 
Although it is significant, making this decision did not take the bulk of our time. We spent most of our time discussing ways to connect with each other better, learn more about God together, and be in community together in new ways. We remain steadfast and committed to the mission of New Vision Church of the Nazarene: To help people
Discover God's forgiveness and Love,
Develop into Christlike Disciples, and
Demonstrate God's Love through serving others.
We will continue to innovate and experiment with new ways of fulfilling that mission during this challenging season. This decision is made out of Love for one another, not fear.
Although we lament that we cannot safely gather together in person at this time, we are hopeful to see what God has in store for our Church,  the Church as a whole in the Raymore/Belton area, and the greater community.
We long for the time when we can ALL once again physically gather together in worship. If you have any questions or want to discuss the issue, feel free to contact the church office or any of your church board members.
Rev. Casey McDorman                                         Rev. Fred LaPlante
Lead Pastor                                                          Secretary of the Board
Location
New Vision Church is located on the east side of Raymore at the corner of Highway 58 and Sunrise Drive. Our physical address is: 100 S. Sunrise Dr., Raymore, MO 64083.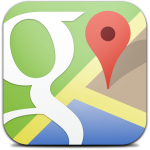 If you are coming on U.S. Highway 71, exit at MO State Hwy. 58, also marked for Belton – Raymore. Then go east on 58 Hwy. (towards Raymore, away from Belton) for approximately 3 miles. Turn right onto Sunrise Dr. and then make an immediate right turn into our parking lot. If you reach J Highway you have gone about ¼ mile too far.
If you are coming from the east, proceed into Raymore on MO State Hwy. 58, past J Highway, and turn left onto Sunrise Dr., and then make an immediate right turn into our parking lot.
Please be aware that our building is easy to miss. It is not a traditional church building. We have a short white steeple over one entrance, and you will find a sign with our name on the north side of the building, facing Highway 58. Our building is a one-story, red-brick building on the southwest corner of Highway 58 (also known as E. Walnut St.) and Sunrise Drive.