Worship Services every Sunday at 10 a.m. both in person and online  (via Facebook Live). 
Please note: in order to protect our vulnerable population (children under 12 and those who are not vaccinated) we require face masks covering the mouth and nose to be worn for all in door activities on church property. 
We also gather for Prayer both in person and virtually each Wednesday at 7 p.m.  (via Facebook Live)
Nursery Services are open-We have child care services for children zero to starting kindergarten.
Children's Church is open-Students kindergarten through fourth grade. 
5th & 6th Grade Class is now open as well. 
Youth Group Meets every Wednesday from 7-8 p.m. in person
Our mission to:
Discover God's forgiveness and Love,
Develop into Christlike Disciples, and
Demonstrate God's Love through serving others.
Blessings,
New Vision Church of the Nazarene
Looking for info regarding Church Calendar, Weekly Scripture Readings, Tithing info, etc?
check out the October 2021 Monthly Bulletin
Location
New Vision Church is located on the east side of Raymore at the corner of Highway 58 and Sunrise Drive. Our physical address is: 100 S. Sunrise Dr., Raymore, MO 64083.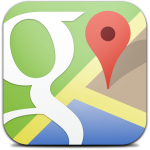 If you are coming on U.S. Highway 71, exit at MO State Hwy. 58, also marked for Belton – Raymore. Then go east on 58 Hwy. (towards Raymore, away from Belton) for approximately 3 miles. Turn right onto Sunrise Dr. and then make an immediate right turn into our parking lot. If you reach J Highway you have gone about ¼ mile too far.
If you are coming from the east, proceed into Raymore on MO State Hwy. 58, past J Highway, and turn left onto Sunrise Dr., and then make an immediate right turn into our parking lot.
Please be aware that our building is easy to miss. It is not a traditional church building. We have a short white steeple over one entrance, and you will find a sign with our name on the north side of the building, facing Highway 58. Our building is a one-story, red-brick building on the southwest corner of Highway 58 (also known as E. Walnut St.) and Sunrise Drive.